18 Dec

REGULAR DENTAL CHECKUP FOR A HEALTHIER AND STRONGER TEETH – ST PETERS, MO

Everyone wants a healthier and stronger tooth, and that includes you! Who would not want it? Healthier and stronger teeth improve the physical appearance and oral health. Cardinal Dental can help improve the physical appearance and oral health through cleanings and complete checkups. Achieve a healthier and stronger tooth with professional services in a warm and safe environment with caring and excellent dental team and office staffs.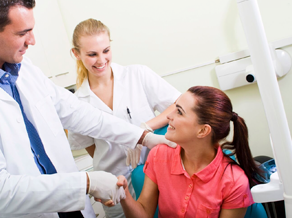 Why regular dental checkups important?
Regular dental check-up plays a vital role in maintaining the oral health by keeping the teeth and gums healthy and by preventing any problems concerning the oral health. One must have a dental check-up every six months or as per the recommendation of a dental professional.
What is Dentin Hypersensitivity?
The common name of Tooth sensitivity that causes brief and sharp tooth pain. It is a dental condition often caused by eating and drinking hot, cold, sweet or acidic beverages and foods.
Benefits of healthier and stronger teeth
Boost your self-confidence

Improves your physical appearance

Gives you standout smile

Provides a healthier mouth

Quick and comfortable treatment

Gives you fresher breath

Reduces the risk of tooth loss

Prevents gum disease

Remove tooth stains

You can enjoy all kinds of foods even the hard ones.

Reduces the risk of tooth pain

Reduces pain while chewing

Reduces Dentin Hypersensitivity
Healthier teeth means a healthier body and healthier body means a productive and healthier life. Keep your oral hygiene a must and live a happier life with a more joyful smile.
Feel confident and healthy with your teeth! Cardinal Dental is happy to be of service to our patients for all their Cleanings and Checkups in St Peters, MO. We are located at 1400 Triad Center Drive St Peters, MO 63376.